A new baby is welcomed into the world with a first collection of clothing known as a layette. The term layette, is also often assigned to the first collection of blankets, towels and other newborn necessities.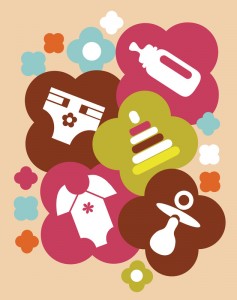 Baby Clothes Collection
Hospital Wear
Coming-Home Outfit
Introducing Baby Outfits
Onesies
Sleepers
Kimonos
Gowns
Socks
Hats
Sweater
Mittens
Booties
Bib
Baby Blanket Collection
Receiving Blankets,
Swaddling Blankets
Carriage Blankets
Baby Accessories Collection
Bath Towels
Wash Clothes
Brush and Comb Set
Nail Clippers
Bathing Soap
Shampoo
Pacifier
Browse our collection of layette baby items and cute baby clothes.